Going to a rave can be lots of fun. But what if you are worried about your dancing style? With these pointers you will be ready to go dancing at any rave.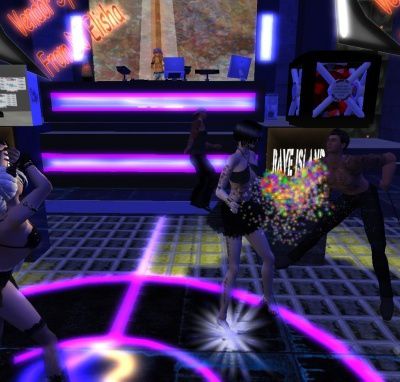 Practise
Dancing in front of people, no matter what the music style, can be a scary thing. And when you go to a rave club, it may seem that all the other ravers know exactly what to do. The most important thing to have however is not technique but confidence. Overcome your fear of dancing in public through practice
If you are afraid to dance, no one will get to see your moves. So, put on some rave music in the privacy of your won house and start moving to it. With no one there to watch you, you don't need to feel self conscious. To see what your moves look like, dance in front of a mirror.
Copy people
Imitate style movements
When you are at the rave, you can check out how people around you are dancing. See what they do, and copy their style.
Accessories
If you don't know what to do with your hands while dancing, a lot of people at raves bring glow sticks, and these get sold at the rave as well. They just make all sorts of movements with the glow sticks. It looks cool, but they are not doing anything really special at all. This one is easy to copy and help you boost your confidence.
Tips:
Just remember to keep space around you when you are dancing. Waving your glow sticks should not get in the way of other people wanting to dance.
Check out Youtube
Tips:
Because there are so many different music styles played at raves, there is not one dancing style that is the standard. If you know what particular music will be played (for example: trance, house, drum and bass), you can check out Youtube for the most common styles. Video guides
Search for videos on break dancing, house style dancing, popping, jump style and the Drum and Bass step. The videos give you a step by step guide on how to do them. Even if you don't do these particular steps at the rave, knowing you have some steps to fall back on might give you that extra bit of confidence you need to get up and have a great time.