How to make cocktails with vodka?
Vodka is one of the most versatile liquors available today. There are a plethora of different vodka cocktails that you can make with this simple drink.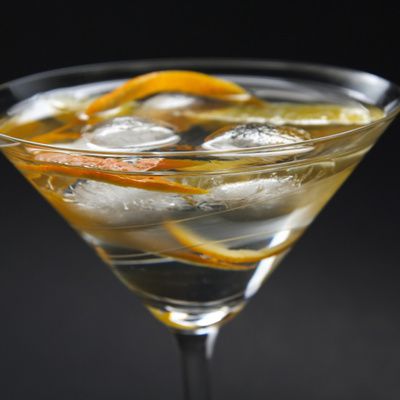 Choose a Glass
While you could simply throw all of your ingredients into a glass and call it a drink, using a special glass for your cocktail has a more sophisticated feel to it. Let's take a look at some of the different types of drink glasses you could use. Shot Glass A typical shot glass holds about one and a half fluid ounces (44 ml) of liquid. These glasses would be best for straight shots of vodka or shooters containing vodka as the main ingredient. Martini Glass There are several martini recipes to choose from, and one could easily learn how to make vodka martini drinks from one of the many books that have been written on the subject. A martini glass is also used to hold cosmopolitans, another popular vodka drink. Lowball Glass A lowball, or rocks, glass holds a little more liquor than a shot glass, usually around six to ten fluid ounces (180 to 300 ml) of liquid. This glass is perfect for vodka on the rocks. Highball Glass This type of glass holds between eight to twelve fluid ounces (240 to 350 ml) of liquid, and it is generally reserved for regular mixed drinks, such as a screwdriver or vodka and tonic. These types of vodka drinks contain about one shot of liquor, and the rest of the drink is made up of a mixer.
Mixers Abound!
Vodka is one of those liquors that can be mixed with just about anything. Mixers can range from fruit juices to soda. Some vodka recipes even call for milk. Whatever the mixer, a person decides largely on his or her preferences. Let's take a look at some of the more popular mixers. Fruit Juices Vodka and orange juice is one popular combination. This is referred to as a screwdriver in many parts of the world. Other popular juice mixers for vodka include cranberry juice, pineapple juice and tomato juice. Carbonated Beverages Tonic water is one of the more popular carbonated beverages to mix with vodka, but any type of carbonated beverage can be used.
Mix It Up!
To make a vodka mixed drink, you must first fill a glass with ice and add a shot of vodka. Then, carefully pour your mixer of choice into the glass. As a rule of thumb, most mixed drinks can simply be stirred once with a long cocktail straw. Also, mixed drinks using carbonated beverages should never be shaken. Drinks make with milk, on the other hand, must be shaken using metal cups.