Male strip clubs: The facts
This article will give you an insight into the history of male strip clubs. It will tell you what to expect when you visit a strip club in the UK and where to find some of the most popular clubs.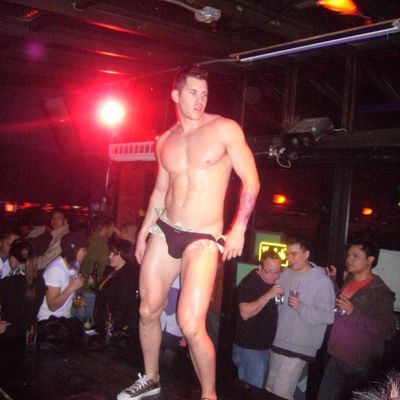 Background of male strip clubs
Commercially-driven performances From ancient times, there has been evidence of female performing dances which involved removing some or all of their clothes. These were often performed as part of a ritual. Over the years, these erotic dances evolved into commercially-driven performances carried out in purpose to build premises known as strip clubs. Of course, women also do a striptease for their partners in the privacy of their own homes too!
1970s Male stripping really came about in the 1970s. Male strippers perform to female audiences and also to gay men. Although there was undoubtabley evidence of male strippers before the 70s, they would mostly have performed at underground stripclubs. Male strippers perform at clubs and also at private parties which are popular with hen nights. There are also strip bars and nude dancing clubs to be found in some cities but these are not common in the UK. Stripograms
Another popular option for celebrations is to book a stripogram. This involves a male stripper arriving at the place of your choice and performing a striptease to the lady who's special occasion it is. Stripograms dress up in a variety of outfits ranging from policemen to Tarzan!
The Chippendales There are now a number of male strip groups or troupes. They put on a whole performance dancing and performing to a number of songs in venues around the country. One of the most well known is the Chippendales. An American act formed in the 1970's, they now perform all over the world putting on shows to a vast number of women. The Chippendales also have a purpose built venue in Las Vegas.
Where to see a male strip show in the UK
The Dream Boys The Dream Boys are a UK-based group of male strippers. They offer hen weekend packages in a selection of UK venues and also offer stripograms. They state that they are the UK's hottest male strip show. The hen weekend packages offer drinks and dinner, all of which can be booked through their own website.
The Adonis strip shows Another popular option is the Adonis strip shows. These too are performed at popular hen weekend venues in the UK. They offer a cabaret show as well as kissograms. A search on the internet will bring up a number of venues where you can see a male strip show. You will find that they are predominantly in town and cities well-known for hen weekends.