The facts about Capri Sun
Capri Sun is a juice concentrate drink that is known across the world. The drink is sold in easily recognisable silver pouches, each containing 100% natural juice. To learn all about Capri Sun's success in the soft drinks market and the facts about the company, read the guide below.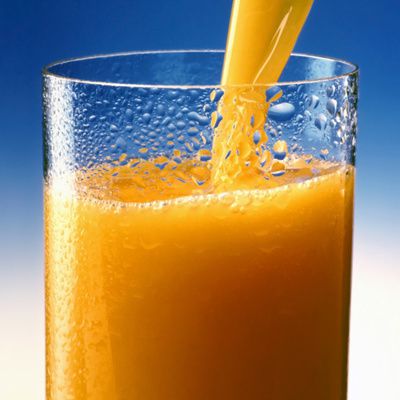 Facts about Capri Sun's success
Owned by Capri Sun, also known as Capri Sonne, is owned by the German company of WILD under the leadership of its chairman Dr. Hans-Peter Wild.
Distributors In the United Kingdom and the Netherlands, the juice concentrate drink is sold through Coca Cola. In North America, it is the responsibility of Kraft Foods and throughout the rest of the world, its sole distributor is the German company of its owners Rudolf Wild GmbH. Introduced to the world It was first developed by Rudolf Wild in Germany as Capri Sonne after it was first given a registered trademark in 1952. After development, the first products were sold in 1966 in that country. Worldwide distribution began in 1981.
Bottle can The majority of the Capri Sun fun flavours are tropically-themed and until February 2006, a Big Pouch Capri Sun was available in a larger size until its discontinuation. Island Refreshers come in a 'Bottle Can' - this is an aluminium can with a screw on cap that comes in a bottle shape.
Roarin' Water Capri Suns Roarin' Water is sold in the standard-sized pouch, but is flavoured water and not natural juice like the original product. Many of the drinks available under the Capri Sun or Capri Sonne labels are sold as part of pre-packaged cold lunches known as 'Lunchables.' Family sized A later addition to the brand has been the 'family sized' version. A much larger pouch is currently only available in three of the standard sized pouch flavours.
Sports drinks and flavours available.
Capri Sun Sport This sports drink was first introduced in 2003. Originally, it was only available in two flavours and came in the regular sized pouch. There are currently sixteen flavours available in the Capri Sun Sport range. Standard pouch flavours The standard pouch comes in 21 flavours and varies from grape, orange or strawberry to names such as Safari Fruits, Pacific Cooler and Tropical Punch.
Flavoured water The Roarin' Water varieties come in a choice of five flavours and these include Strawberry-Kiwi, Wild Cherry and Tropical Fruit. Island Refreshers These are available in four fruit flavours ranging from orange to tropical fruit and includes a lemon tea.
Sunrise
This theme takes on a morning feel with names such as Tropical Morning, Orange Wake Up and Berry Tangerine Morning across its range of three flavours.