Where to buy christening gowns for girls
Christening gowns were white in colour to symbolise innocence and purity. Since the late 18th century, these gowns were made "from satin, silk and cotton and embellished with embroidery, ribbons and smocking." The christening gowns of today follow the tradition of the bygone age. You can buy christening gowns for girls in both traditional and a little more modern, though they are no less beautiful.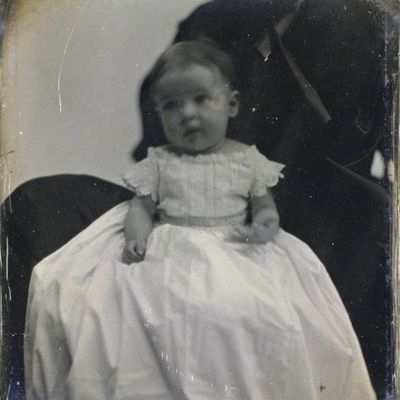 Blessings and Blossoms
Blessings and Blossoms has fourteen christening gowns to choose from their large posh kids collection. The gowns have fitted bodices and long flowing skirts, and come with varying degrees of embellishment at the bodice including flowers, smocked bodices, and more. Many of the gowns come with bonnets with ties. The skirts are straight or full, one skirt or with an underskirt beneath, one or more flounces. The colours of the gowns are white or ivory.
Honfleur
Honfleur has a wide selection of dresses, gowns and suits for christenings and formal occasions. The site has 20 christening gowns for girls. What sets this site apart from others is the depth of description for each gown. It lists the fabric content, the colours available, and the details about the dress itself. The gowns offered by Honfleur tend to be more traditional and made with silk and cotton. The bodices range in styles from plain to smocked, embroidered, and embellished with pearls. The skirts are all A-line, but can be plain, flounced, or trained. The gowns come with bonnets of varying styles. The photos on the site help to see how the dress will appear on your little girl as well as see the details of the gown itself.
Posh Tots Online
Posh Tots Online also has a wide selection of christening gowns that range from the traditional to the modern. There are even some gowns that are not in white colour. Posh Tots Online has 61 christening gowns to choose from. The gowns have the A-line skirt, while the bodices are plain, embroidered, smocked, and embellished. The collars range from Peter Pan to sailor and everything in between. Some of the gowns have sashes and ties and flounced skirts. Many of them come with matching bonnets that tie beneath the little girl's chin.