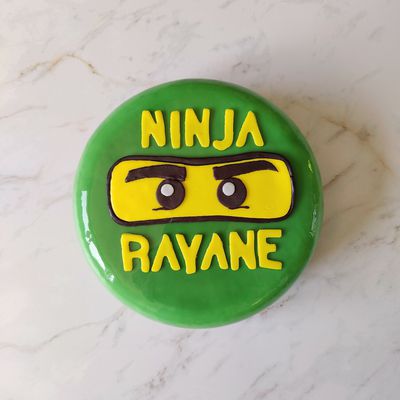 * L'entremets framboise - citron vert * Coucou ! Me revoilà après presque 2 mois sans publier de nouvelle recette (croyez-le ou pas, mais un congé parental dans une famille de 7 personnes, ce n'est pas vraiment un congé). Aujourd'hui, je vous propose un délicieux entremets dont la compo est la suivante : - une mousse au citron vert - un confit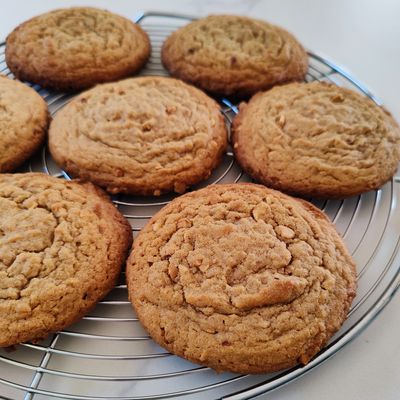 * Les cookies au beurre de cacahuète * Coucou 🙂 Aujourd'hui, je vous propose une recette assez basique mais que j'apprécie beaucoup : les cookies au beurre de cacahuète. Ils ont l'air de rien mais ils sont vraiment délicieux. La texture est parfaite (crousti-fondant) et on sent bien le beurre de cacahuète. En plus, ils sont vraiment rapides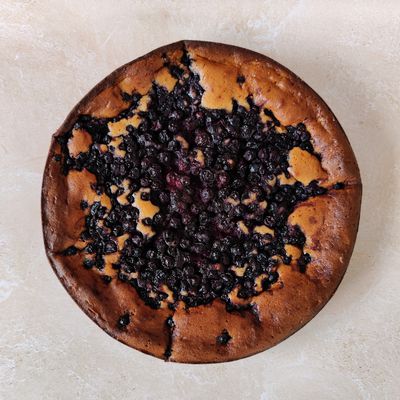 * Le fondant à la crème de marron et aux myrtilles * Nan mais vous avez vu cette découpe ? Aujourd'hui, je vous propose un délicieux gâteau à la crème de marron et aux myrtilles (surgelées) qui se prépare en 2 minutes (vraiment), qui nécessite très peu d'ingrédients (5) et qui est irrésistiblement fondant. Cette petite merveille, je l'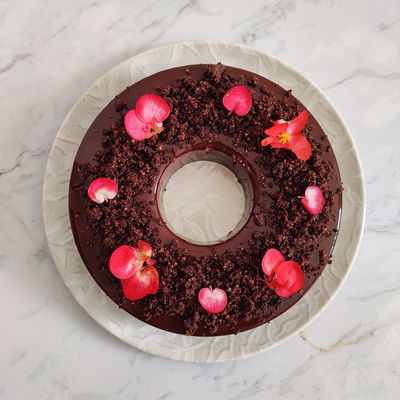 * Le chocopek * (entremets pécan et chocolat au lait) découpe de l'entremets Cet entremets est dé-li-cieux. Point barre. C'est simple, il est dans mon top 3 des entremets, avec l'entremets dulcey-mangue-pécan de Camille (juste ici) et l'entremets 100% vanille de Conticini (juste ici). C'est hyper délicat, c'est doux, c'est onctueux, c'est crou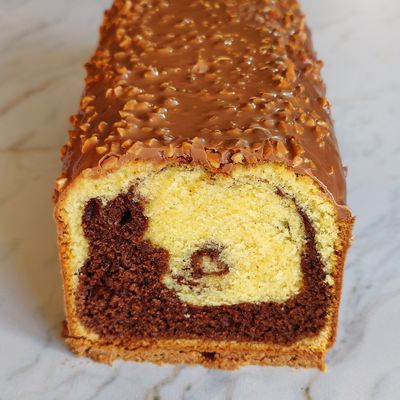 * Le cake marbré de Cyril Lignac * Bon, un marbré, c'est un marbré. Je vais pas vous en faire des tonnes. C'est juste que Cyril Lignac a eu la bonne idée d'y ajouter un glaçage rocher (tuerie) et une base de praliné croustillant (méga tuerie). Si vous ne faîtes pas ces 2 éléments (si vous ne gardez que le cake), c'est franchement pas ouf.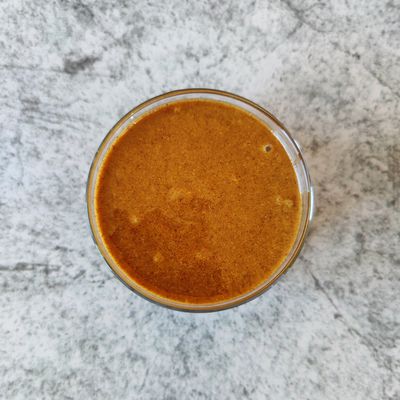 * Le praliné aux 3 fruits secs (pécan, noisette et amande) * Ce praliné est une petite bombe 💣 Vous le savez, je suis une dingue de praliné. Mon préféré (enfin, c'est ce que je croyais), c'est le praliné noisette de Pierre Hermé (ma recette ici). Il y a peu, j'avais besoin de praliné pour une recette mais je n'avais plus assez de noise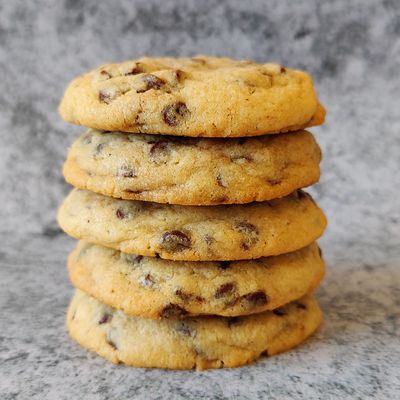 * Les cookies - recette de base au Thermomix * Coucou ! Je ne sais pas si vous avez remarqué mais je suis en train d'opérer quelques petits changements sur le blog (et sur mon Instagram). Déjà, je vais me concentrer sur les recettes sucrées (je suis en train de supprimer toutes mes recettes salées) afin que le contenu du blog soit en cohéren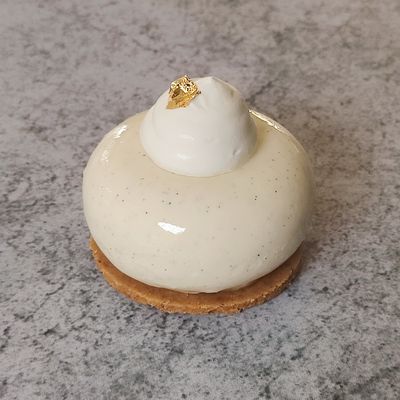 * L'entremets 100% vanille de Philippe Conticini * découpe - entremets individuel J'ai adoré réaliser ces petits entremets 100% vanille 😍 Je vous mets la compo tout de suite, comme ça on se met bien ? 😊 De haut en bas : nappage neutre mousse bavaroise vanille crémeux vanille / chocolat blanc biscuit amande / vanille croustillant vanille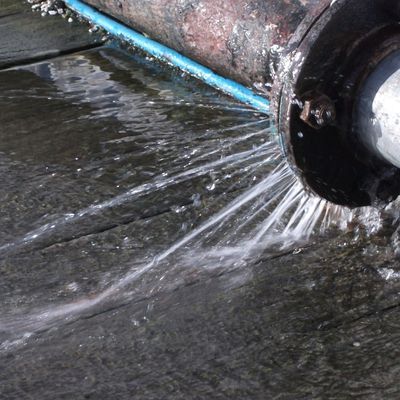 ترجع اهمية الكشف المبكر عن تسربات المياه من اشد الاموار خطورة على المجتمع هو تسربات المياه بمتخلف انوعها ودرجتها فهى مضرة بالصحى العامة مع انتشار الامراض والاوبئة نتجية تركم الماء المسرب وخط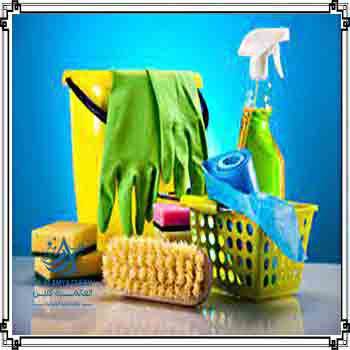 وهنا لابد من مصادرة الخوف شركة تنظيف فلل بالرياض لاستخدام مساحيق آمنة لتنظيف السجاد والبسط حتى لا يسلبوا مثال السجاد والبسط ، حيث يزيلها ويصنعها. ومن ثم يجب استخدام أنواع المساحيق غير المجدول
Content on demand : Cooking
If you want to cook properly, you should ensure you have the right equipment. That is why you may want to buy a butcher block - especially if you prepare a lot of meat. Find out more about buying butcher block counter-tops for the kitchen here.
One can get a lot of useful nutrients from foods such as nuts. Boiled peanuts are a handy snack food that can help you to maintain your nutritional balance and are better than other varieties that have added ingredients.This article will provide facts about boiled peanuts.
Green salad alone, while healthy, can be very dull. Adding extra ingredients to green salads can transform them from bland to brilliant. Even simply adding salad dressing to fresh lettuce and leafy greens can make your dish instantly more attractive. There is a great diversity to the changes and additions you can make to salads to make them simply irresistible and still retain the health benefits of consuming salads, which are rich in vitamins C and E, folic acid and beta carotene.
Red is a bright and lively colour which can definitely attract attention when used as table-wares or accents in any home interior. Ruby glass products are no exceptions because they are attractive and elegant pieces of crockery and decorative items. If you are looking for something different, consider purchasing ruby glass products. This article provides you where to buy ruby glass products.
Riedel glasses are some of the best wine glasses available in the world. The Riedel company was started in Austria by a family of master glass-makers. Riedel has many unique wine glass creations and a philosophy that a good glass of wine is even better enjoyed in a splendid wine glass. For those who want to know what are the benefits of Riedel wine glasses, read this guide for more information.