Benjamin DS
Benjamin DS
Working in media, riding motorcycles, running and cycling
Blogs
Motorcycle news and stories from a lover of all things on two wheels...
Benjamin DS
Articles to discover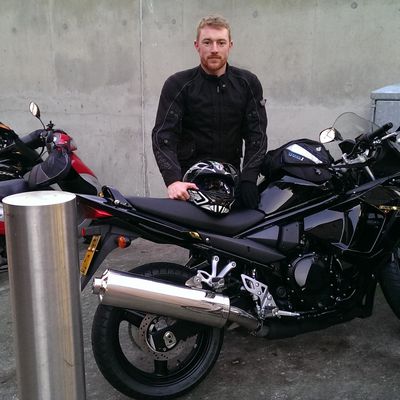 My GSX650F, it handles very nicely and I am looking forward to touring on it next year!
Having prepared for a nice trip to Devon this weekend, I was disappointed to learn that there are weather warnings out for both days! Oh British weather, why do you torment me so? On a lighter note, I am hoping to arrange a trip to the Isle of Man later in the year possibly in time for the Classic TT, let's hope the weather holds out then. In oth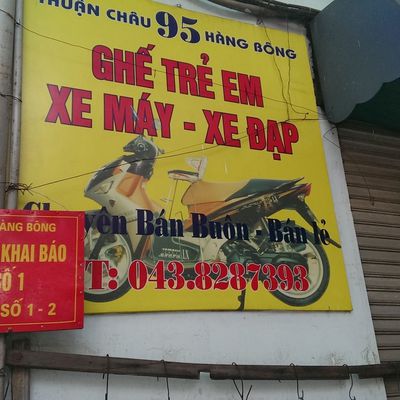 This poster is advertising one of the most unbelievable motorcycle accessories I've encountered, a child seat which is essentially a high-chair that sits in the foot well of a scooter and raises the child to lap height. It is a thing of sheer brilliance and lunacy in equal measures!
Following up on my post regarding next year's plan to blog about the high and low points of my daily commute by motorcycle, I have just picked up my new workhorse - a new Suzuki GSX650F. Having read numerous reviews, this bike has received nothing but praise from most quarters and should prove a more suitable commuter than my much-loved GSXR750...
Taxi drivers are rip-off merchants wherever you go, London included, but after 15 hours travelling you just don't care. I've seen about 400 scooters but only 6 motorcycles, although one of those was a lovely Ducati Monster. A lot of these vehicles were happily driving on the wrong side of the road against oncoming traffic. On said scooters the aver
A slightly contentious note today, following a couple of days of increased traffics due to strike action on the underground… I think scooters are a fantastic way for people to get around in the city and a brilliant way for young riders to get used to life on two wheels, but I have a problem with the way many scooter riders take huge risks and bla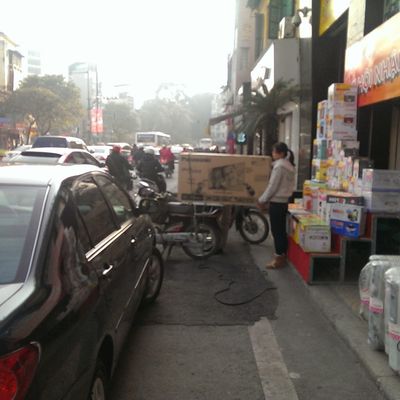 The answer my friend is two! Despite being 40+ inches these TVs were being expertly lashed to the back rack of a scooter, I couldn't stick around to see if they stayed put as the driver pulled away but I did grab this cheeky picture to prove I actually saw it!
Being a Suzuki fan I love this list of the top 10 Suzuki bikes as rated by Visordown users, especially as my GSXR750 Y comes in at number 5... http://www.visordown.com/motorcycle-top-10s/your-top-10-suzukis-revealed/24108.html
Really interesting article @Visordown on the quality of motorcycles produced in the 80s, at least in styling terms I prefer the 2010s! http://www.visordown.com/features/lunchtime-debate-the-1980s-was-the-best-decade-for-motorcycles/25556.html