Arwen/Aïna.
Arwen/Aïna.
Essences et Parfums de Mots d'un jardin, éclos.
Blogs
* Essences et Parfums de Mots. ( Blog Sous Copyright). Reproduction interdite des textes, sauf avis de l'auteure. Merci de votre compréhension.
Arwen/Aïna.
Articles to discover
* SENS. " Il faut toujours savoir donner du sens à l'envie. " Aïna.
* Musique : Paul Baker. The quiet path. * C HANT D'AUTOMNE. * " - Quel joli chant d'automnequ'effeuille le doucement,dans cette brise ventaux cordes qui résonnenten notes qui fredonnentson musicalement !* Il en est beau de tempsluisant sur les fougères,en mélodie jouantà doigts d'air de lumièresdansant sur les bruyèresen tons d'ère dedans...
* " P eu importe son phare ou son château pour s'en écrire de plume en lettres. Seul compte ce que d'univers on se sent bien à en écrire les mots. Ne pas chercher le vrai du faux ; cela ferait peine d'un lieu, celui où l'on en est au mieux du plus beau, d'une pièce à bureau du précieux. Peu importe son phare où son château... Les mots aim
Uploaded by Muse of Music on 2018-09-06. * A POINTES DU SILENCE. * AILES... * E lle dansait les à pointes de tulle blanc du silence, des tulles flocons d'hiveren voltiges de parquet,et d'une grâce à piedsnoués satine d'absencede ses doigts d'ailes blanchesde cygne prêt d'en voler...* Elle dansait d'un endroitde cercles en tournoyer,soulevée p
1 Hour of some of the best Classical Music for studying and concentration by Bach. The most relaxing piano music perfect as a background study music to focus or concentrate with soothing wave sounds. Thank you so much for watching this video by Just Instrumental Music channel. * D'UN PIANO SUR LA MER. Je l'écoutais jouer d'un vent doux de la mer..
* Marvin Gaye - If this world were mine. * Passez une excellente soirée ! C'est samedi soir. Bye !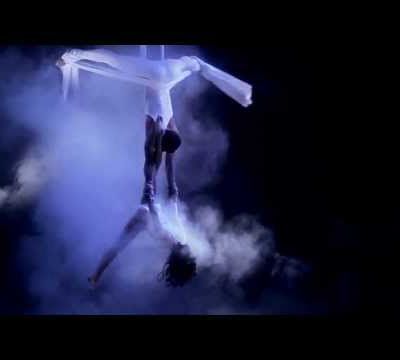 indigo-show@rambler.ru http://vk.com/indigo.show +7 923 241 92 75 Акробатическое шоу "ИНДИГО". г.Новосибирск. Воздушные гимнасты на полотнах, ремнях, в кольце * En plein coeur de la beauté de gestes à mouvements d'élans, le merveilleux déploie l'immense à enlacement de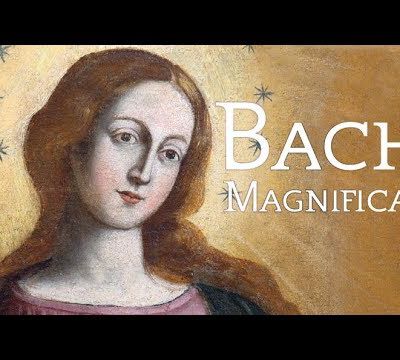 * Jean Sébastien Bach. Magnificat. * Les Rêves. * Oui, bien sûr que l'on s'en couronne,et qu'on s'en orne corps en esprit d'à tout pris !Les rêves sont le serti que le cœur façonnepour que soient moins grisonnes les couleurs de la vie. Oui, bien sûr qu'ils chamboulent et transforment,qu'ils chansonnent à temps mort d'allonger sur un lit,et
SUBSCRIBE TO NEW OFFICIAL CHANNEL FOR MORE MUSIC VIDEOS: http://bit.ly/2DKi8uF Free song download from Angèlia Grace: http://eepurl.com/yuyBr ♥ Like, Share, Comment & Subscribe ♥ Angèlia Grace improvises with her Angelic voice on the soundtrack INTERSTELLAR from the award winning Hollywood movie composed by film score composer Hans Zimmer. *
Pachelbel - Forest Garden (Album) 1 - Serenade 2 - Pastoral 3 - Pavan 4 - Serenity 5 - Elegy 6 - Songbirds * This Channel has no monetary or commercial intentions. The music published in this channel is exclusively dedicated to divulgation art and music gathering people that like the genre and style. ... et voilà soudain que d'un mystère decœur