tino
tino
Divine Word Missionaries
Blogs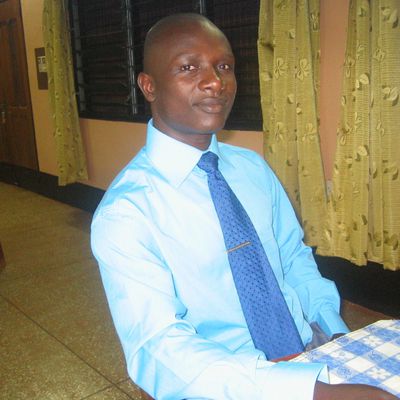 IN SOLITUDE WE FIND BOTH GOD AND SELF
tino
Articles to discover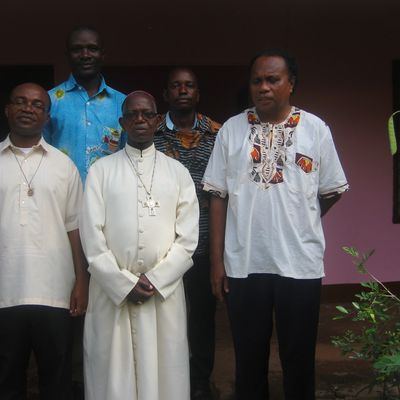 la nouvelle mission de sadori dans le diocese de dapaong commence.
The holy land of Africa after decade of evangelization still needs to be either reevangelize or evangelize! it is a task which need to be carried on by everyone who believes in the Triune God! I just believe that Africa is still a hope for christian values!!
Conclusion It is clear that to understand better Jesus as the true image of God we need first of all to accept and acknowledge the mystery of the Holy Trinity. Only in that perspective could one get to know God the Father through Jesus. Once we are able to realise the Divine Sonship of Jesus then we could understand that "Christ's whole earthly
4. The attributes of Jesus He is "Lord" "The title 'Lord' indicates divine sovereignty. To confess or invoke Jesus as Lord is to believe in his divinity. No one can say 'Jesus is Lord' except by the Holy Spirit"[1] This underlines the fact that "the power, honour and glory due to God the Father are due also to Jesus, because he wa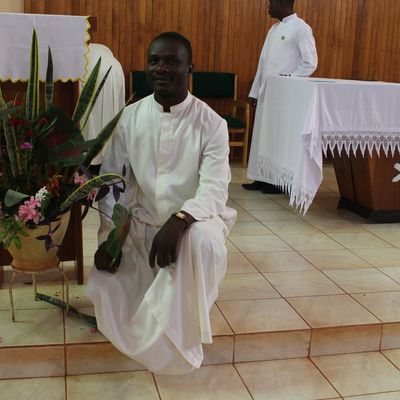 All to Jesus I surrender. I am all yours dear Lord. Lead and guide my path. You who know me from my mother's womb, you who called me from darkness to life, you who chose me to be your witness in this world, grant me the necessary wisdom and understanding to lead your people. All to you sweet Jesus I surrender all!
3. Jesus' Divine Sonship From the biblical testimony God on his own appointed time has sent his only begotten son Jesus in order to redeem the world (Jn 3:16). Thus Jesus "is truly the Son of God who, without ceasing to be God and Lord, became a man and our Brother"[1] This divine sonship of Jesus is even clearer with His Baptism. The loud vo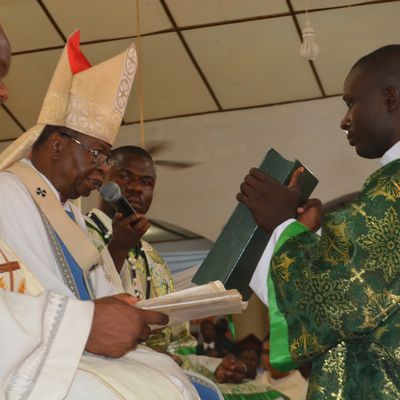 Divine nature of Jesus He is "Begotten not made" It was not from blood and flesh that he came in the world but through the action of the Holy Spirit. And indeed "The Holy Spirit, 'the Lord, the giver of life', is sent to sanctify the womb of the Virgin Mary and divinely fecundate it, causing her to conceive the eternal Son of the Father i
Definition of terms Image According to the Encarta dictionary 2009, the word "image" has several meanings. It postulates that it could be a "actual or mental picture" or could designate "somebody closely resembling somebody else" or "the very typical example of something". Image of God Considering the above definitions we could say
On the 15th of August 2015, together with my colleagues - 29 in number - I joyfully renewed my vows to the Lord! What a blessing!